Meet the Koei-Kan Karate Family of Instructors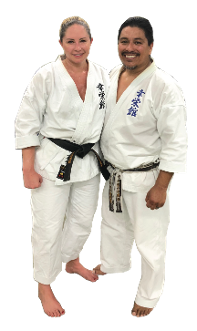 The Academy of Koei-Kan Karate of Santa Barbara is a Locally Owned and Family Operated business. For the past 24 years, Kim and Tony Becerra have been the driving force behind the Academy and its' community of local families that make it a beacon of hope and opportunity for youth and adult programs that foster growth and exposure to the Arts and Sport. The Dojo's Youth programs and partnerships encourage Contemporary Ballet, Spanish Flamenco, HipHop, Karate and Wrestling. These Youth Programs have been the cornerstone in cultivating Confidence, Discipline and Self-Esteem to the Santa Barbara area with a focus on many of the "At Risk Youth" of the Westside Community.
Sensei Tony Becerra
is a Santa Barbara local that has dedicated all of his adult life to his community. Whether through his leadership as past president of the S.B. Junior Chamber or with his 20 years experience as a high school wrestling coach or his more than 30 years of teaching Martial Arts at the Koei-Kan Karate Academy. Sensei has always focused on building character and confidence through physical conditioning and training as well as through community service. Becerra Sensei is a 6th Degree Black Belt and has competed and won International competitions around the world including multiple US Koei-Kan National Championships as a competitor in Full Contact fighting, Kumite, Kata and Weapons Kata. He was also Team Captain and Coach of Team California that won a record 7 consecutive "Frost Cup" Championships from 2008 to 2014 in Full Contact Fighting. Becerra Sensei has also Coached dozens of his students to become National Champions over his more than 30 years of leadership.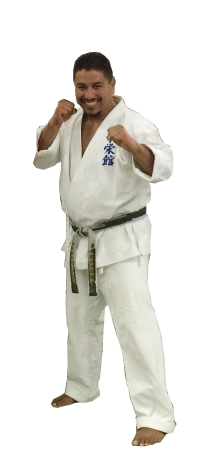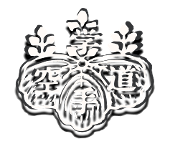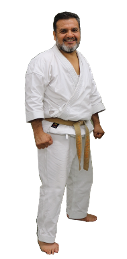 Sempai Miguel Brito has been training in Koei-Kan Karate since 2012. Sempai has been an Assistant for more than 5 years and his ability to inspire our young karateka in the Dojo is truly amazing. You will always see a smile in the Dojo (Training Hall ) as Sempai leads groups of both young and experienced warriors.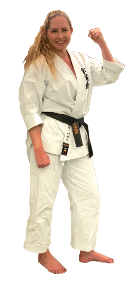 Sensei Kim Becerra has been training in Koei-Kan Karate since 1996. Kim Sensei, is truly one of the most inspirational leaders of the Dojo with her incredible conditioning and her unmatched determination that pushes the group classes to new heights weekly.
1427 San Andres Street • Santa Barbara • CA • 93101 • 805 564-1006 • info@koeikansb.com
© Copyright ACADEMY OF KOEI-KAN KARATE-DO